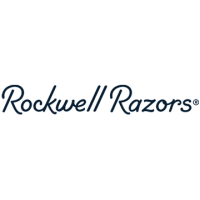 Rockwell Matte Black Stainless Steel Safety Razor Stand
Out-of-Stock
Tax included
The Rockwell Inkwell Stand is an elegant solution to proudly display your Rockwell Model T, 6C, 2C, or 6S Razor. These perfectly weighted Inkwell Stands are made from stainless steel, and coated to match the finish of your corresponding razor. Available in Matte, White Chrome, Gunmetal, or Brushed Chrome and Matte Black.
Please note: This stand is not made to fit the Rockwell R1 (Rookie) Razor.
Has a opening diameter of 0.525" and a depth of 1.00
Due to Sanitary Concerns, there are no returns on used Safety Razors, Shavettes, Straight Razors, Blades, Creams, Brushes, Soaps, Lotions, etc. 
On rare occasions, an item may be found to have a manufacturers defect. In such cases, please notify us within 3 days of receiving the item. We will provide you with return shipping instructions. We will gladly replace the item, issue a store credit, or refund your purchase price as long as the item has actual damage, or a manufacturers defect, and the item has not been used. Defective items must be returned in original packaging with any items that were included with the item.