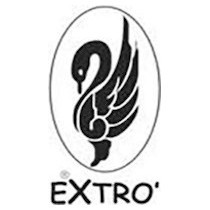 Extro Cosmesi Positano Eau de Toilette Aftershave 125ml
Out-of-Stock
Tax included
Created by Donato Ciniello of Extro Cosmesi in Settimo, Italy, this aftershave is the best possible way to finish your daily shave off.
Positano Eau de Toilette Aftershave possesses a fragrance packed with memories of the warm Amalfi Coast. Notes of figs, jasmine, cyclamen, pink orchid all combine together with amber, wood and musk.
Due to the natural ingredients used in this aftershave, it is a cloudy, translucent colour, you will need to shake the bottle well before use.
You can use this as an aftershave or as a men's fragrance, it is suitable for daytime and evening.
Combine with the Extro Cosmesi Positano Shaving Cream for the ultimate shaving experience here.
Eau de toilette Aftershave Positano 125ml Extrò Cosmetics
In glass bottle - handmade
this after shave thanks to the high percentage of essence, 10% can be used as a perfume.
Donato Ciniello - Extrò Cosmetics
Donato Ciniello has worked in the world of cosmetics for more than thirty years. But for less than a decade he has discovered the passion of traditional shaving. Passion that soon became an important commercial activity (EXTRO COSMESI), with customers coming from all over the world.
His center of gravity is Settimo Torinese, where he produces and sells products such as razors, creams, soaps and shaving brushes, and where he even created the so-called "free hand wall", dedicated to those who use traditional razors.